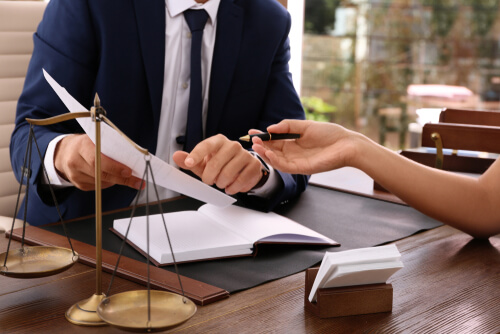 A power of attorney can be an important part of your estate plan. This document gives someone you trust, known as your agent, the legal authority to act on your behalf in defined situations where you're unable to do so. But what if that person becomes unavailable or unsuitable for the role? And what if that happens after you have become disabled or incapacitated? There are ways you can guard against or remedy such an eventuality.
Under Arizona law, a person of sound mind may execute a durable power of attorney to appoint an agent in charge of your financial and/or health care decisions. The term "durable" means that the power stays in effect even after you have become disabled or incapacitated, provided that the continuation is specified in the document. The powers authorized can be broad or narrow. Your agent can be authorized to make critical medical treatment decisions for you and/or take charge of your financial responsibilities, in whole or in part. Copies of the power of attorney can be kept by your estate planning lawyer and provided to caregivers and financial institutions.
It is vital that the person you choose as your agent is trustworthy and has the ability to carry out the responsibilities that are entailed. However, the choice may have to be reevaluated if circumstances change. Your agent might move away, become ill or disabled or become unreliable for other reasons. In the worst case, the agent might die. In other cases, your health, financial or other personal situation might change such that your original agent is no longer suitable. The relationship between you and your agent might sour so that you no longer trust that person to continue to serve. Any of these occurrences may warrant the agent's replacement. To make the change, you should consult with an estate planning attorney, who will have you fill out the appropriate form, execute it in front of a notary and send copies to all other parties in interest.
As long as you are of sound mind, you are free to execute a new power of attorney without limitation. The problem is that the need to replace the agent may happen at a time when you're no longer able to do so. The current agent might then be unavailable to act or might take actions that would not be in your best interests. A good way to prevent a lapse in your power of attorney is to name a substitute agent to take over if the original agent becomes unwilling or unable to perform. The document must specify when this takeover might occur and what procedure must be followed.
Pennington Law, PLLC, with offices in Surprise, Sun City West, Buckeye and Peoria, serves the estate planning needs of people throughout Arizona. Feel free to contact us online or call 623-208-7867 for an initial consultation.