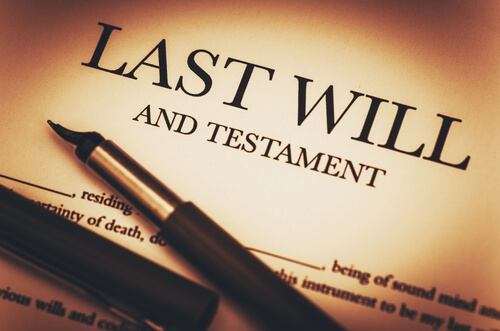 Many people assume that they don't need a will if they have a small estate and/or straightforward intentions regarding the distribution of their assets. They believe that Arizona's succession laws will distribute assets in more or less the same manner as they would if they wrote a will, so why go through the trouble? Alternatively, they might have faith that their family members will sort things out among themselves fairly and without rancor. Unfortunately, assumptions like these often trigger disputes and thwart the decedent's intentions.
When a person dies without a will, that is called dying "intestate." When you die intestate, Arizona law dictates how your assets are distributed. This means any wishes of the decedent about who gets what are ignored. There are several potential complications that can arise if you do not establish an enforceable will, such as:
Your spouse might not get everything — Married people sometimes assume that their spouse automatically gets everything if they die without a will. It's not always that simple. In Arizona, if you have a surviving spouse and no descendants then your spouse gets your half of the community property upon your death. The same is true if you have descendants but they are all the result of your relationship with the surviving spouse. Things get more complicated if you have descendants from another relationship. In that situation, intestacy laws will award your half of the community property to the descendants instead of your spouse.
Your wishes regarding guardianship might be ignored — You can use your will to name a trusted person to care for your minor children in the event of your death. The ability to name a guardian can help minimize the otherwise painful conflict that can arise around this issue.
Your estate might be handled by the wrong person — If you die without a will, a court decides who will serve as personal representative for your estate. This might be someone you don't feel is up for the job. It could even be one of your creditors. By drafting a will, you can name an executor whom you trust to manage assets, pay bills and wrap up your financial affairs.
Preparing a will isn't just for people with massive wealth, but anyone who cares about where their property goes after they die or who is concerned about conflicts among their loved ones during an already difficult time. At Pennington Law, PLLC, we match our estate planning services to your needs, so if all you require is a simple, straightforward will, you can protect yourself and your family without needless complication or expense.
Contact Pennington Law today
We would be happy to meet you and explain more about the advantages of establishing a legal will versus dying intestate. Please call 623-208-7867 or contact us online to arrange a meeting with an attorney at our Surprise or Sun City West offices. We also offer virtual meetings.