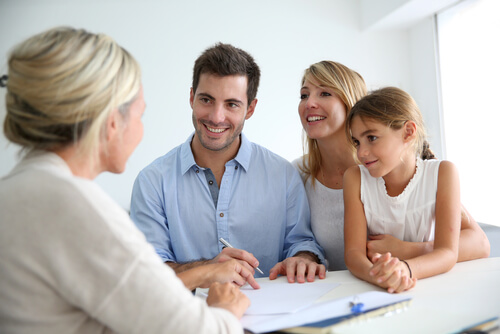 Discussing estate plans with your parents necessarily involves two subjects that are traditionally taboo among family members: death and personal finances. Also, such discussions entail a reversal of traditional roles. Parents have spent years providing care, guidance and advice to their children, but now it is the children who often must lead the parents. Although this can be uncomfortable for everyone involved, there are important matters to be settled regarding your parents' late-in-life care and how their finances should be managed and their property distributed.
The topic of estate planning should be brought up tactfully but forthrightly. Being open and honest with parents will facilitate meaningful conversations and help everyone through the process. One way to approach estate planning with parents is to start with the children's own estate plans. Sometimes parents outlive their children, so even relatively young adults should have estate plans. Surviving parents can and do inherit property from their children. Grandparents often take custody of their minor grandchildren when the parents die unexpectedly. Having the parents involved in planning the affairs of adult children is an easy segue into estate planning for the parents.
The focus of discussion should be on the needs and priorities of your parents, rather than those of their children or other potential beneficiaries. Pointing out the estate planning process now will help the parents get appropriate care in later years. Also, the children should express their concern that the mom and dad have sufficient funding for retirement, long term care, etc. Raising this concern can make the parents more comfortable sharing financial information. Finally, the children should tell the parents that any inheritance should be divided in accordance with the parents' wishes only.
With offices in Surprise, Sun City West, Buckeye and Peoria; Pennington Law is one of Arizona's most respected trusts and estates law firms. Our attorneys work diligently to ensure that estate plans are thorough and accurately reflect the needs and wants of clients. If you or a family member are in need of estate planning services, feel free to contact us online or call 623-208-7867 for an initial consultation.