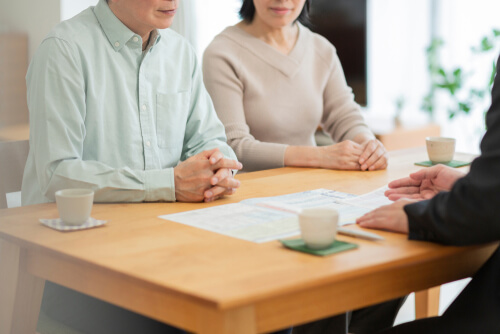 Estate planning is essential for anyone who wants to ensure their assets are distributed according to their wishes after they pass away. However, estate planning can be especially important for Arizona grandparents, as they often have unique age-related concerns and goals that should be considered when creating an estate plan.
Many grandparents want to leave a legacy for their grandchildren and future generations. To ensure that your assets are protected and distributed as you intend, you must create a comprehensive plan that expresses your goals and desires.
Trusts
Trusts can be an effective estate planning strategy. A trust can provide many benefits, such as protecting assets from creditors, ensuring that assets are used for the intended purpose and avoiding probate.
Tax Planning
Tax planning is an important consideration, especially for grandparents with significant assets. Federal and state inheritance taxes can eat away at your estate, reducing the amount you can leave to your loved ones.
There are a variety of strategies you can use to reduce the tax burden on your estate. For example, gifting assets to your grandchildren during your lifetime can reduce your taxable estate, as can setting up a charitable trust or making donations to charity.
Planning for Incapacity
In addition to planning for what happens after you pass away, it's also important to plan for the possibility that you become incapacitated and unable to make decisions for yourself. A comprehensive estate plan should include provisions for incapacity, such as a durable power of attorney and a healthcare proxy.
Family Dynamics
Grandparents often have close relationships with their grandchildren, and it's not uncommon for them to want to leave a larger portion of their estate to them than to their adult children. However, this can sometimes create family tensions and hurt feelings.
Discussing your plans with your family and being transparent about your intentions helps maintain cohesion over your decisions. You may also want to consider talking to a mediator or therapist if significant family conflicts need to be addressed.
Regular Review and Updating
Finally, it's essential to regularly review and update your estate planning as your life circumstances change. If you acquire new assets, have a new grandchild or experience changes in your health, you may need to adjust your plan to ensure it reflects your current wishes.
Planning for the Future
Estate planning is crucial for grandparents who want to ensure their assets are distributed according to their wishes and that their loved ones have protection after they pass away. By considering the unique considerations of being a grandparent, you can create a comprehensive estate plan that provides for your family and safeguards your legacy.