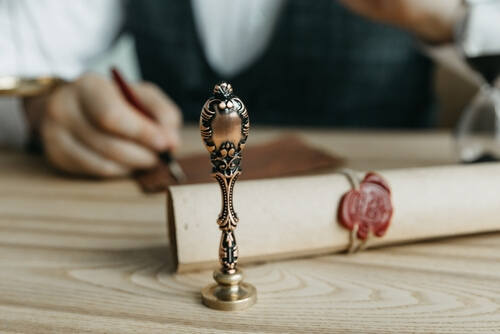 When an Arizona resident drafts their last will and testament, choosing the person who will serve as the executor of their estate is one of the most important decisions they make. Executors are tasked with guiding the estate through the probate process, which is sometimes quite complex. During probate, the court validates the decedent's will, and the estate's debts and taxes are paid. Assets like family heirlooms, jewelry and works of art are sometimes distributed directly to the will's beneficiaries, but most estate assets are liquidated and the proceeds divided according to the terms of the will.
Fiduciary Relationship
The executor of an estate has a fiduciary relationship with the decedent's beneficiaries, which means he or she is expected to act in their best interests at all times. Representing the estate in court is one of an executor's most important duties, and many of the lawsuits that require their attention during the probate process are initiated by beneficiaries who are unhappy with the terms of the will.
Debts and Taxes
Executors are required to settle an estate's debts and tax obligations before they distribute assets or the funds generated by selling assets. This can be difficult if the decedent ran a business or had complicated tax arrangements. There is no estate tax in Arizona, but estates with values in excess of the federal estate tax exemption will owe money to the federal government. The federal estate tax exemption, which is adjusted each year to account for changes in the cost of living, is $12.91 million in 2023.
Important Duties
Executors have several important duties, so choosing one is not a decision that should be made in haste. Before you choose an individual to act as the executor of your estate, you should think carefully about their skills and aptitude for dealing with paperwork and financial details. It may also be wise to discuss an executor's duties with your choice to make sure that they know what will be expected of them and are willing to take on the responsibilities.